Join the Media Research Center's 2024 Post-Election Cruise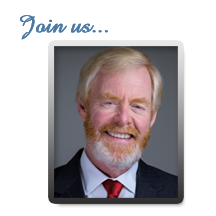 I hope you can join me and a terrific group of conservative leaders on the 2024 Post-Election Cruise aboard Holland America's ms Nieuw Amsterdam.
This 7-Day Eastern Caribbean cruise will be a trip you'll never forget. We've already recruited some of the best conservative thinkers in the country to come spend time with you and share their thoughts on a variety of important topics.
You'll get a chance to talk with all of them – as well as with other patriotic Americans from across the country – at a series of presentations and panel discussions reserved exclusively for MRC guests. You'll also be able to socialize informally during shipboard activities, at dinner each night, and at MRC-only receptions.
We board the Holland America's ms Nieuw Amsterdam in Fort Lauderdale, Florida, US, on November 10, 2024. We're all going to need a break to regroup after another grueling election season, regardless of the outcome. Step back in time on Grand Turk, amble San Juan's historic streets, hike jungled cliffs of St. Thomas, lounge away your last day on Half Moon Cay before ending our trip in Fort Lauderdale on November 17, 2024.
This is going to be a trip you'll remember for years to come. 
I hope you can join us!
L. Brent Bozell, III
Founder and President
Media Research Center